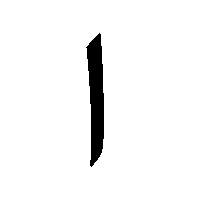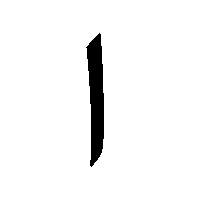 The Place of The Voice of The Letter and Its Property
The letter Alif is pronounced right from the junction where the chest and the bottom of the throat (the throat pit) meet.
It's a light letter.
It is a letter that is pronounced according to its assigned haraka example
When its haraka is :
Fatha its pronounced as A sound (as in apple)
Dhammah it is pronounced as U sound (as in ultra)
Kasra it is pronounced as in e sound (as in eager)
It's pronounced in bold and obvious manner. The letter Alif functions as an elongation letter as well. (It's one of the elongating letters that elongates the latter letter).
Please note: Since Arabic phonetics differ from English phonetics in terms of sound and pronunciation therefore in order to learn the most proper Quran recitation, again, it is imperative to take advantage from a qualified instructor.
The letter Alif is one of the letters that can conjugate with another letter only from the right side. No letter can conjugate with Alif from the left side.
with Mad

Final

Medial

Initial

Isolated

آ‎

‎

ـا

‎

–

‎

ا

‎

ا

‎
The explained letter Alif (ا) above is an Alif(ا) that takes up hareka (hamza) and is not the elongating Alif (ا) letter. The Alif (ا) with haraka sometimes can also be written in the shape of curly hamza (ء)